About us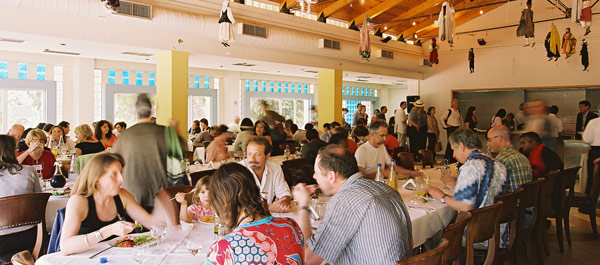 The Conference Center of CIHEAM MAI.Chania with its versatile design combines first class standards of comfort and service with the latest technology in a prestigious location. It is situated in a picturesque, typical Mediterranean pine-tree forest setting, 3 km south-east of the city of Chania, 13 km from the international airport and 1 km from the port.
Established in 1990, it satisfies the requirements of very sophisticated and advanced conferences; accommodates seminars, symposiums, meetings and presentations; and hosts simultaneously or independently exhibitions and poster sessions.
CIHEAM MAI.Chania Conference department combines knowledge, professionalism, consistency and the expertise of highly skilled personnel and executive staff to organize meetings and conferences assisted by specific conference management software. It facilitates functions relevant to conference organization such as marketing, budgeting, advertising, scientific program, social program, online registration and online abstract submission. It also offers secretarial multilingual services before, during and after the event.
The Conference Center Bureau of the Mediterranean Agronomic Institute of Chania - CIHEAM has been certified by DQS GmbH with DIN EN ISO 9001: 2015 for the organisation and accommodation of conferences and related activities.
Information
DQS ISO 9001:2015 IQNET Certified Management System
The Conference Center Bureau of the Mediterranean Agronomic Institute of Chania has been certified by DQS GmbH with DIN EN ISO 9001: 2015 for the organisation and accommodation of conferences and related activities