Events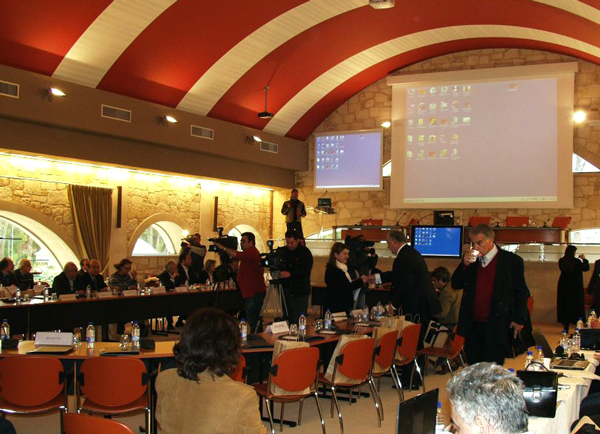 Upcoming Events
From September 9th to September 10th, 2021

The 179th EAAE seminar's objectives are to bring together scholars and researchers that will exchange ideas, practices and research initiatives that cover all relevant current modeling developments for assisting policy making decisions in agriculture and the agri-food industry in response to the urgent issues of the global economy and the subsequent prevailing societal and environmental conditions.

From September 27th to October 1st, 2021

The 3rd Mediterranean Plant Conservation Week (3MPCW) is aimed at researchers and young scientists engaged in plant conservation in the Mediterranean type ecosystems. The main theme will be training and experience sharing in the field of Mediterranean plant conservation. Participants will learn about current techniques in different fields of plant conservation and create partnerships that will help them to carry out their own projects. The main Thematic Areas are: 1) Taxonomy, inventories, Conservation Status assessment 2) Conservation planning and ex situ / in situ techniques 3) Networking, learning and communication. The 3MPCW is organised by CIHEAM Mediterranean Agronomic Institute of Chania (MAICh), the Critical Ecosystem Partnership Fund (CEPF), IUCN/SSC Mediterranean Plant Specialist Group (MSPG) & the Network of Mediterranean Plant Conservation Centres (GENMEDA).

From August 23rd to August 27th, 2022

An International Workshop which is expected to host approximately 120 participants.
Events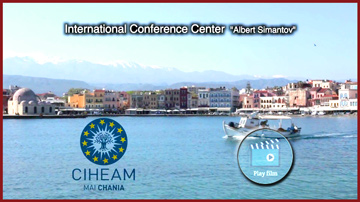 DQS ISO 9001:2015 IQNET Certified Management System
The Conference Center Bureau of the Mediterranean Agronomic Institute of Chania has been certified by DQS GmbH with DIN EN ISO 9001: 2015 for the organisation and accommodation of conferences and related activities